Eylül Davran, aka "taiche" 14.06. - 23.06. 2013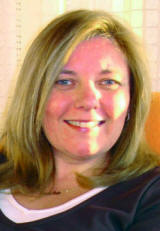 "My artwork is eclectic in style and theme and ranges from cute through dark, from political to satire, from realist to abstract.
My style is influenced by mood and subject: I paint an image how I see it. I embrace my diversity and the fact that I am able to paint a subject in more than one way.
My hobby became a professional concern in 2008, and my work style and portfolio have been growing steadily since then. I showcase my works as custom orders on Etsy and have an extensive range of goods available as Print on Demand Gifts on Redbubble, Zazzle and 3DRose.
Just search for "taiche".
I held my first and second solo exhibition in June 2009 and June 2011 at the The Culture & Art House, Akyaka Turkey.
My third solo exhibition is scheduled for June 2011 at the The Culture & Art House, Akyaka /Turkey. In August 2012 I was commissioned by the Kaptan June Sea Turtle Conservation Foundation of Dalyan, Turkey to illustrate an educational book for on the lifecycle of the endangered Loggerhead Turtle. The book was published in 2013.
I hope you enjoy looking at my work as much as I have enjoyed creating it. My artwork is a gift as unique as you are!"