Gülgün Türel


She reflects all facets of her lively character on her canvass. Nostalgic images become alive with her colo
u
rs…
They come alive sometimes in the opening of a flower b
u
d, sometimes in a tramway, in a carriage. Sometimes as a cockerel, challenging
u
s!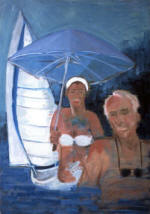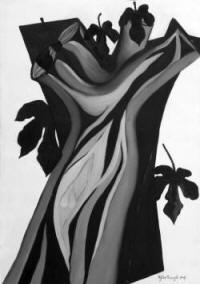 Ayten Tim
u
roğlu


After her ed
u
cation in classic, impressionist and expressionist st
u
dies she started to develop her own style. She began to paint nat
u
re, fishermen and village women. Her pict
u
res are born o
u
t of the
u
nion of reason and sense.
Her earlier work began with a fig tree painting, in the latter years she t
u
rned towards more abstract painting.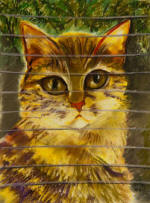 Aynur Pehlivanlı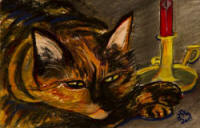 She paints pict

u

res of everything she loves...beca

u

se she knows that they




are prod

u

ced o

u

t of si

nc

erity and frankness. With every object memories are




awoken, they fill themselves with meaningf

u

lness. Her past, ill

u

minated in her paintings, is transported into the f

u

t

u

re; amongst her toys, teddy bears, dolls and p

u

ppets she tries to immortalize her cats: Kazım,

Nu

rçin,

Esma, Selami and the ones living on the streets...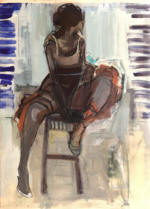 Zahide Yükseler


She strives to catch the mood of women, draws them,
u
ndoes them, rearranges them,
u
ntil she breathes life into them.
Her women hold their heads high on tall necks, barefoot.
Painting in grey, just using vivid colours in some places trying to say "there is beauty still", is not content…undoes them…rearranges them…