"Birds" Photograph Exhibition (03.06 - 12.06)

This exhibition in which nature's most different and interesting animals are introduced, consists of many photographers experience. These photographers, who are birdwatchers at the same time, work in various birdwatcher groups throughout Turkey to protect nature.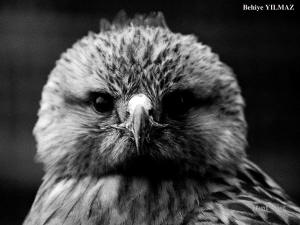 Ali Atahan (Denizli), Behiye Yılmaz (Kayseri), Kazım Çapacı (İzmir), Melih Özbek (İzmir), Murat Biricik (Diyarbakır), Murat Bozdoğan (İstanbul), Okan Bilge (İzmir), Okan Can (Ankara), Serhan Oksay (İstanbul) and Serkan Yılmaz (Kayseri) have contributed to this exhibition. This exhibition, where various kinds of birds are shown, from birds of prey to song and water birds, demonstrates the colourful and mysterious life of birds.
The exhibition organized by National Nature Protection and Documentation Society / DoğaBel, Erciyes University Bird watching Group / ErKuş and Friends of Gökova-Akyaka, offers us a different point of view to the civilization on wings.
The photograph exhibition "Birds" will be held in many cities in Turkey in 2005.